He was just an ordinary guy. There was a girl in his life and he liked her. A lot. He was careful with her though, in deciding if she was someone that he wanted to give his heart to. If you get hurt in a previous relationship, you tend to be a bit wary the next time that you feel that you might be falling for someone. The next time that you dip your toe into the water of something new. No one wants to get hurt in the first place, but certainly not again. Sucks for the new person but that's life. He weighed everything up in his world as regarded her. Pros and cons. She was pretty. She was compassionate, she was funny, she was personable. He could get lost in her eyes for days and her body was bonkers. Six zero to the pros. Was she too good to be true? He didn't know yet. Despite all of those qualities, something didn't sit right. If he thought all of those things about her, then why hadn't someone else snapped her up? Six one. Unfair of him to think that way perhaps, but she still has the lead.
Then one day, he's sitting reading through his Twitter timeline. A random message from someone drops into his inbox, telling him that the girl he was starting to fall for, apparently has a boyfriend. Six two. It didn't take much investigating to find out that it was true. For someone who worked in finance, you think he would have done his due diligence, but there it was and now he knew. Clearly, she hadn't mentioned the said boyfriend, so he knows that whilst she didn't lie to him, she didn't tell him the whole truth. Six three. It's not a comeback on the scale of the Patriots in the second last SuperBowl, but the numbers are beginning to stack up. It was difficult though, they'd been best friends for a while but things had changed, it had all elevated. They grew closer and everything just felt right, they were practically perfect for each other. That's what he'd thought anyway but it shows how wrong one person can be. How did he not know? Could they get back to where they started from?
He's devastated, beyond hurt now, because he knows the conversations they've had and the feelings that they've shared are built on lies. He thought that she was the kind of girl that would change your life without even meaning to. The kind of girl that wouldn't know that she'd done it, even if you told her. She told him that she loved him and he reciprocated those feelings. Intimate details have been exchanged and tears have fallen on both sides as one would comfort the other, about all of the hurt they've had going on in their respective lives since they met, but now everything feels like an untruth. Six four. It sounds like a fucking tennis match in his head at this point. Love means nothing in tennis. Perhaps it meant nothing now in his life.
Finally, he plucked up the courage to ask her about it and she admitted that it was true. She told him that her relationship with her boyfriend meant nothing to her any more and that she wanted to escape it. She hadn't loved him for a long time and she didn't want to be with him, he wasn't the man for her.
He could understand that on some level, because he knew that leaving someone wasn't always that easy and that perhaps she was stuck in a situation that she couldn't get out of. He sighed a lot at the thought of it. Still keeping score? 6-10? 12-4? Good luck figuring it out.
What if none of it was true though? Perhaps she wasn't the girl that he thought she was. He wasn't sure how much he trusted his judgement any more. It's okay to like someone, but you don't want to be the person that breaks up a relationship, people need to work their shit out on their own. It's not the fault of the guy that has a girlfriend that has been interacting with someone else. Maybe she's difficult at home all of the time. Maybe they argue constantly and it's of her doing. Maybe she doesn't connect with him, emotionally or physically. Maybe she leaves the toilet seat down. It's cheating, isn't it? She's definitely bad news for him and she's forbidden fruit now. You don't get involved with someone in a relationship, regardless of whether or not it's toxic.
Intrinsically, you want to believe and trust everything that someone tells you. Unless they try to tell you that the Yankees are the best team in baseball or that the Giants are better than the Jets.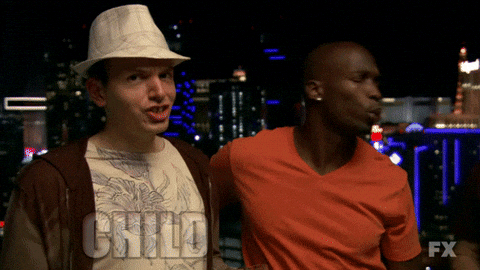 If you want someone to blame and you can't find that person in the mirror, you choose the nearest target, don't you? The other person. He didn't blame her for long, it's part of his nature to forgive. She admitted everything and apologised, and that was enough for him, as tough as it was to hear. You can take things that someone tells you any way that you want, but don't you just want it to be the right way?
Everything comes to a head though eventually. He's moving away from her because of the lies and she knows that this is dead now, because of her. Is she finally being honest with herself, can she work to resolve or escape her situation? If you're not happy, you leave it all, you end the relationship. Maybe she did love him, but she should have told the truth and they could have had a future together. Maybe it was just infatuation, and that's okay, but you don't lie about something as important as what your intentions are.
Whatever makes her happy is the most important thing to him though in terms of their relationship, and if that means it's not with him, then so be it. Part of him didn't want to give her up but sometimes, your heart rules your head. Or is it the other way around? Move forward should be your mantra every day, but you can't dictate love. It just happens, no hesitations. Fuck it though, honesty was the best policy with her, with anyone. If she'd been honest, who could say? It's closure. Better than not knowing whether to forget or to hang around.
Maybe sometimes you need to deny your heart.